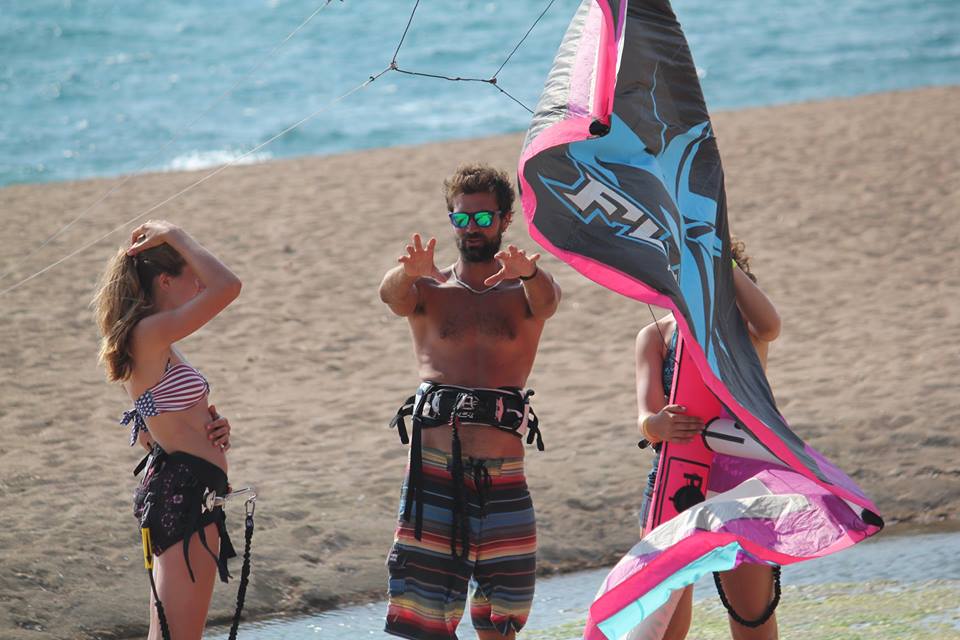 Kitesurf Athens now!
Kiteboard (kite demonstation)! I am Tasos, certified instructor level 2  and I've been kiteboarding since 2008.
My experience can be found in Greece working for Starwood hotel, Costa Navarino and huahin in Thailand working for KiteBoardingAsia kite school. Serving very different students, different ages and number of students per lesson, made me able to provide the best kitesurfing experience.
I learnt kiteboarding the hard way, without attending any lessons or having someone to guide me through the process. I feel lucky for reaching the independency level in the sport without an instructor, as I now know the dangers that exist for anybody before getting the required safety knowledge and reaching this level.
I love sports in general and I'm always up to something, cycling on a daily basis, playing capoeira and I love surfing and snowboarding as well.
I love the beach and the sport and I'm eager to share my kiteboarding knowledge on kiteboarding with safety first.